July 31st, 2008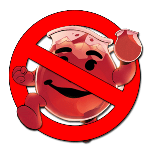 David Neagle is full of bologna.
Yup, you read that correctly.
B-O-L-O-G-N-A.
I just got back from Vegas where I attended David Neagle's Experience the Reality of Success, otherwise known as ERS.
I only stayed for two days. I'm officially an ERS dropout. I didn't drink the Kool-Aid.
David came highly recommended to me and, at the time, I was looking to take my business to the next level. I needed a breakthrough, a system, a plan of action.
Honestly, I should have booked a room at the Four Seasons Biltmore and hung out with myself for a few days of silence and solitude. It would have been cheaper and I could have returned home relaxed and re-energized.
In my opinion, David Neagle's ERS is simply a giant pyramid scheme.
The days were filled with other people, other than David, getting up and pitching their wares.
Each and every presenter that gets up at ERS pays David a percentage of all sales earned at that event.
It's one big selling pitch and you're their captive audience.
On Day #2, David had explained that we were expected to go out on the streets of Vegas and "manifest" a $1000. He gave us strict rules on what we COULD NOT do and swore us to secrecy.
Each person at that event was expected to come back with $1000 in order to experience the ability to manifest anything at will. The process in which we acquired the $1000 would shine a light on our innate desire to succeed or remain blocked.
It was clear that David intentionally remained EXTREMELY vague about the Manifestation Experience. As more and more people stood up to ask for clarity, you could sense a level of anxiety and panic among some of the participants that could not imagine asking complete strangers for money.
At one point, a gentleman from England got up to confront David. This gentleman was obviously frustrated that he had come all the way from England for what was shaping up to be all about this Manifestation Experience.
David, clearly irked by all of the objections from participants and the growing number of raised hands, scoffed quite matter-of-factly at this gentleman and said, "If you don't like it, you can leave." As if simply dismissing this man as a mere gnat.
The lack of graciousness in David's tone and his inability to form any type of sincere answer revealed a lot about David in a way that would be clear to you if you were there listening to it.
At one point in his career, David's message may have been untainted and pure, but the man standing before me THAT day was not the David of yesteryear—the one altruistically inspired by his near-death experience.
What can I say? I don't take kindly to bullshit.
At this point, I started to look around the table for the non-believers wondering if anyone else was as bothered as I was. One of the women at the table told me that her husband had already left the event and was in his hotel room completely upset at the money they had spent to be there. Another woman at my table left shortly after I did.
As I sat there waiting for a break so I could leave, I started to look around the room and figure out who the Players were. I quickly gathered that some of these people were either David's "coaching students" OR paid affiliates who brought their own coaching clients here as part of a larger pyramid scheme, more lovingly referred to as, "Affiliate Marketing".
Come to find out, the person who had recommended this event to me was an undisclosed paid affiliate who had never attended an ERS event. She received money for each person she referred to the program.
While I have no issue with affiliate promotions, it's important to reveal to your circle of influence what you are getting in return. Had I known that this person had never attended ERS and she had received $$$ back as an incentive to refer people to the event—HELL YES! that would have influenced my decision to go.
Welcome the World of Affiliate Marketing.
I wish I had known more about the format of this event before spending my hard-earned money to be there.
In my opinion, and from what I've been able to further gather about David and his "teachings," he has simply refined the art of "repurposing" old content for new events.
If you really like David, save yourself the money and buy one of his cheaper e-products.
After seeing this man in person, flanked by his two bodyguards at all times, I can tell you that there is something amiss with this man. I don't know WHAT, but in my humble opinion, greed has overwhelmed his message and he's lost touch with his passion.
Addendum 08/17/09: After publishing this blog post, I have heard many similar stories from other attendees. If you think you're going to get your money back as confidently stated on David's sales pages; think again. He's got a legal response for your request and refunds are slim to none.
Feel free to leave your comments about your own ERS experience.
Your candor is greatly appreciated.