March 11th, 2009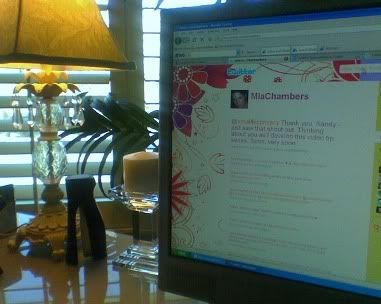 Twitter is my newest Social Networking platform — addiction — of choice (find me at http://twitter.com/MiaChambers).
Recently, I've been experimenting with different applications that can be used injunction with Twitter. This week, I'm having fun with TwitPic. You can upload pictures directly from your phone or your desktop, and they will appear as a "tweet" on your profile page on Twitter.
This picture was my very first twitpic that I uploaded last week. You should try it out yourself. Taking quick pictures of your environment is a great way to enhance your online presence.